Costume Jewellery Suit Mya Mehmi
'Parivaar' video (2022)
Gold 'Stain'
T-shirt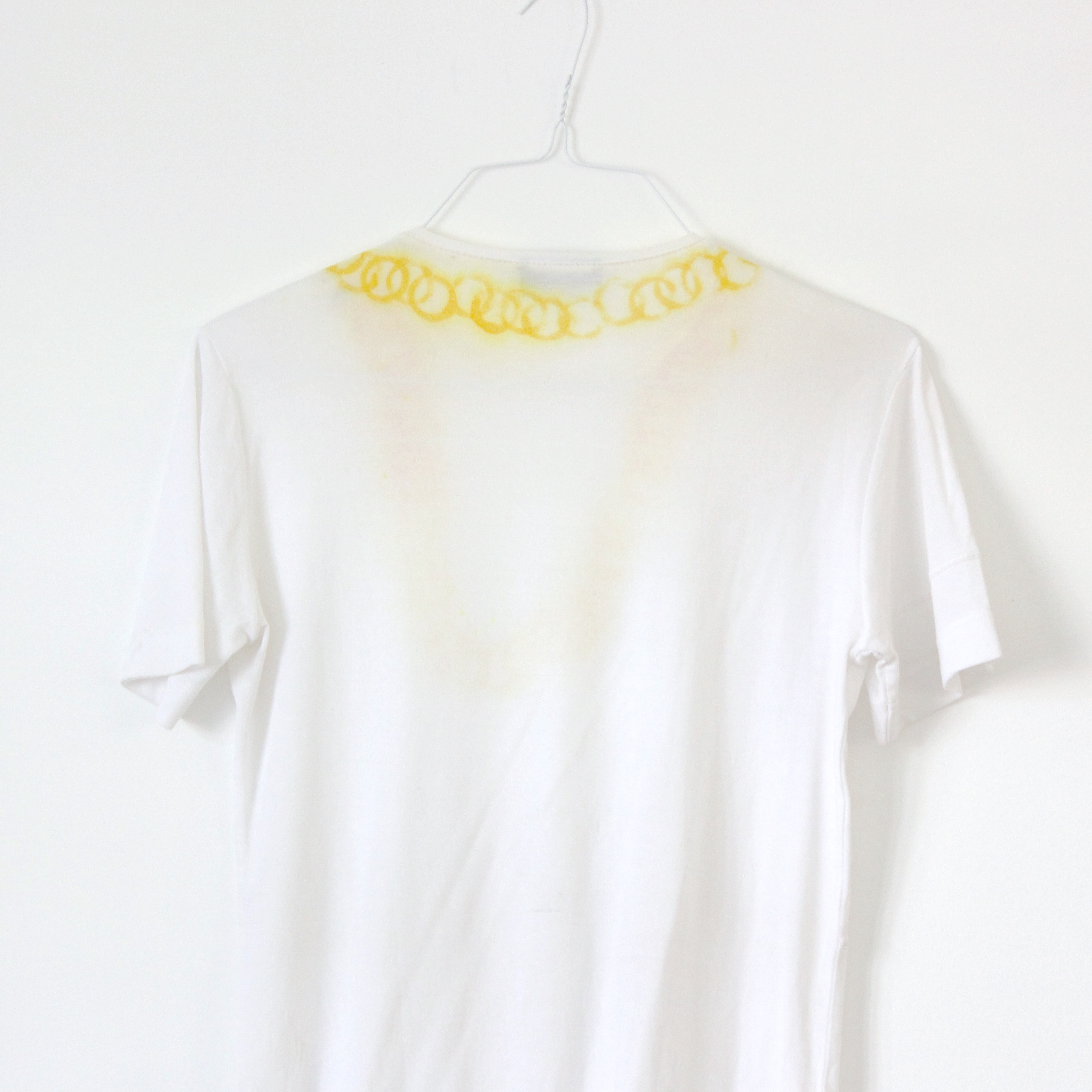 My take on a Gold Chain and a comment on the sometimes, overly refined world of contemporary jewellery.
Recycled T-shirt, Turmeric
Stone Baked
Mass-produced jewellery is often not intended to last for very long. My hand-carved rolling pin allows people to exchange their old crystals and have them embedded into their rolling pin so the memory of the jewellery is transposed into their food. This kitchen tool further enriches your culinary culture and helps you feel connected to jewellery in a different way, away from the body.
Hand-turned pine-wood, Swarovski crystals (2018)


Cooking Gold

Jewellery is widely symbolic in India with a lot of jewellery pieces and materials having symbolic spiritual and religious connotations. However these pre existing ideals surrounding jewellery don't resonate with me as strongly as my own objects and the memories and sentiment in them. As the kitchen a place in an Indian household which is often the heart of the home, where food is made in an aim of bring families together, a lot of memories I hold reside in the tools used here which presents then with new identities and sentiment, regardless of their material value. Wooden spoons are materially worthless however and I have a number in my home which I often find worn and stained through generations of Indian cooking and spices. Turmeric was the main ingredient in my Graduate collection as well as my current explorations that I feel fuse the gap between Indian and jewellery, with its ability to vividly stain wood a rich, golden yellow responding to the opulence in both Indian gold and Indian food.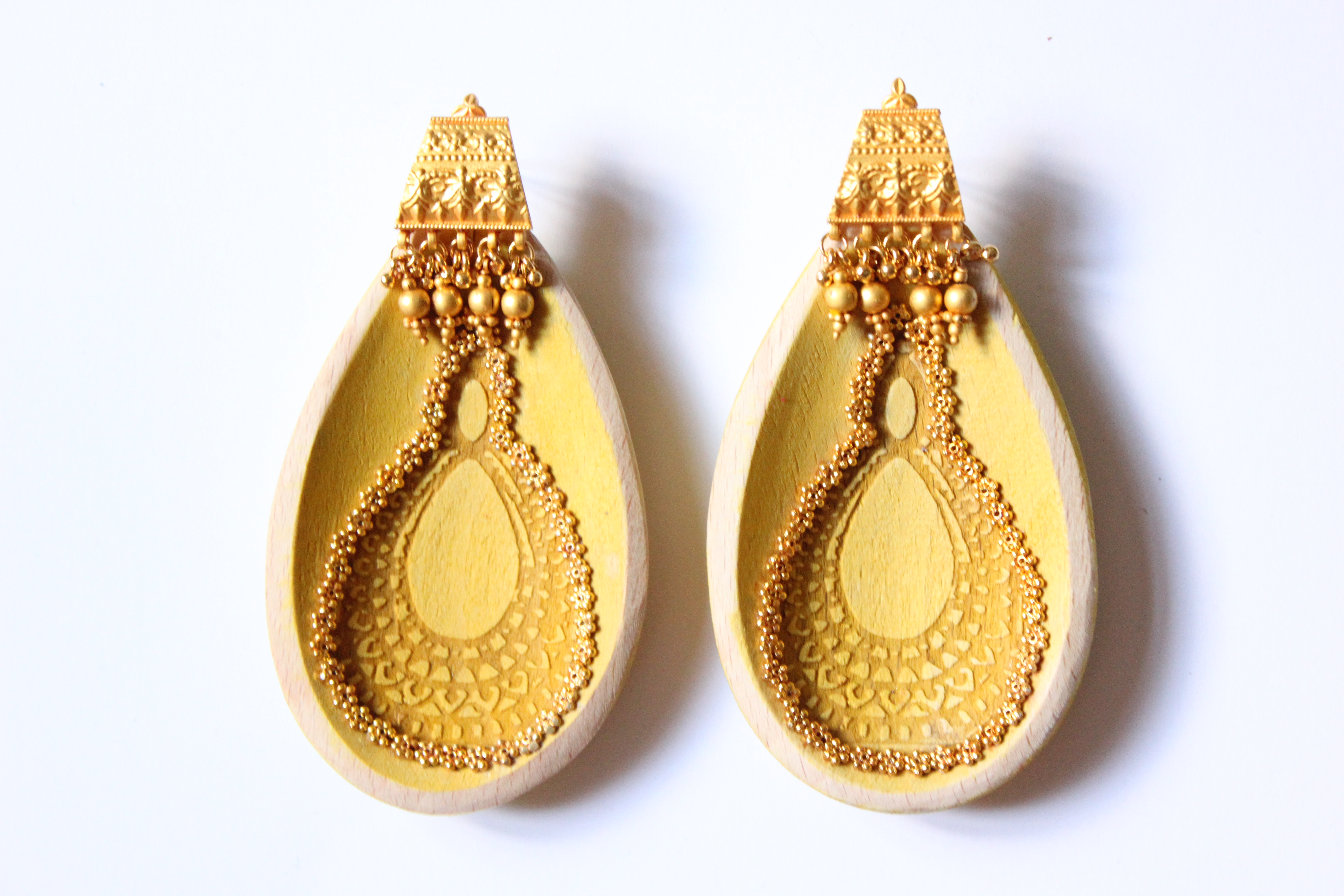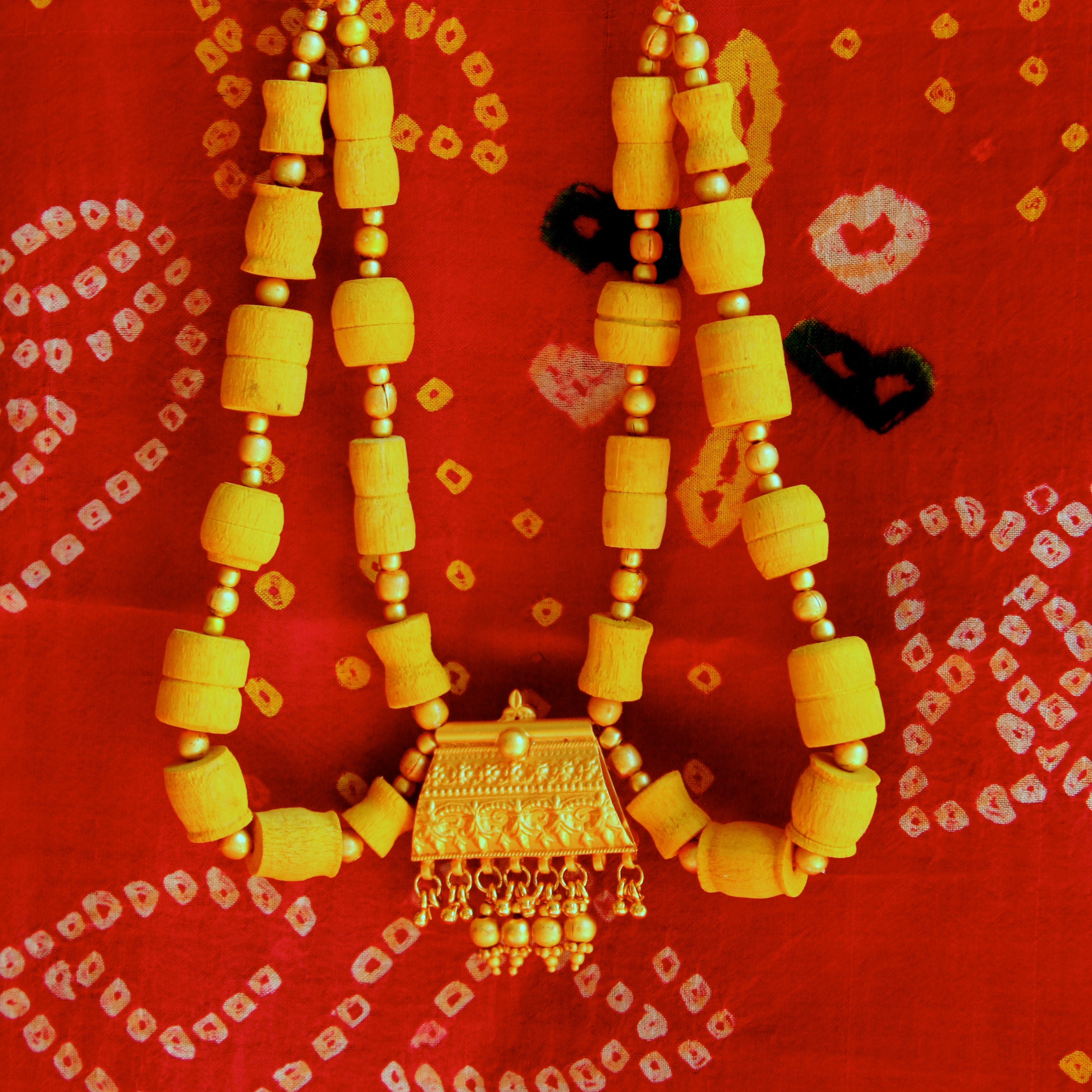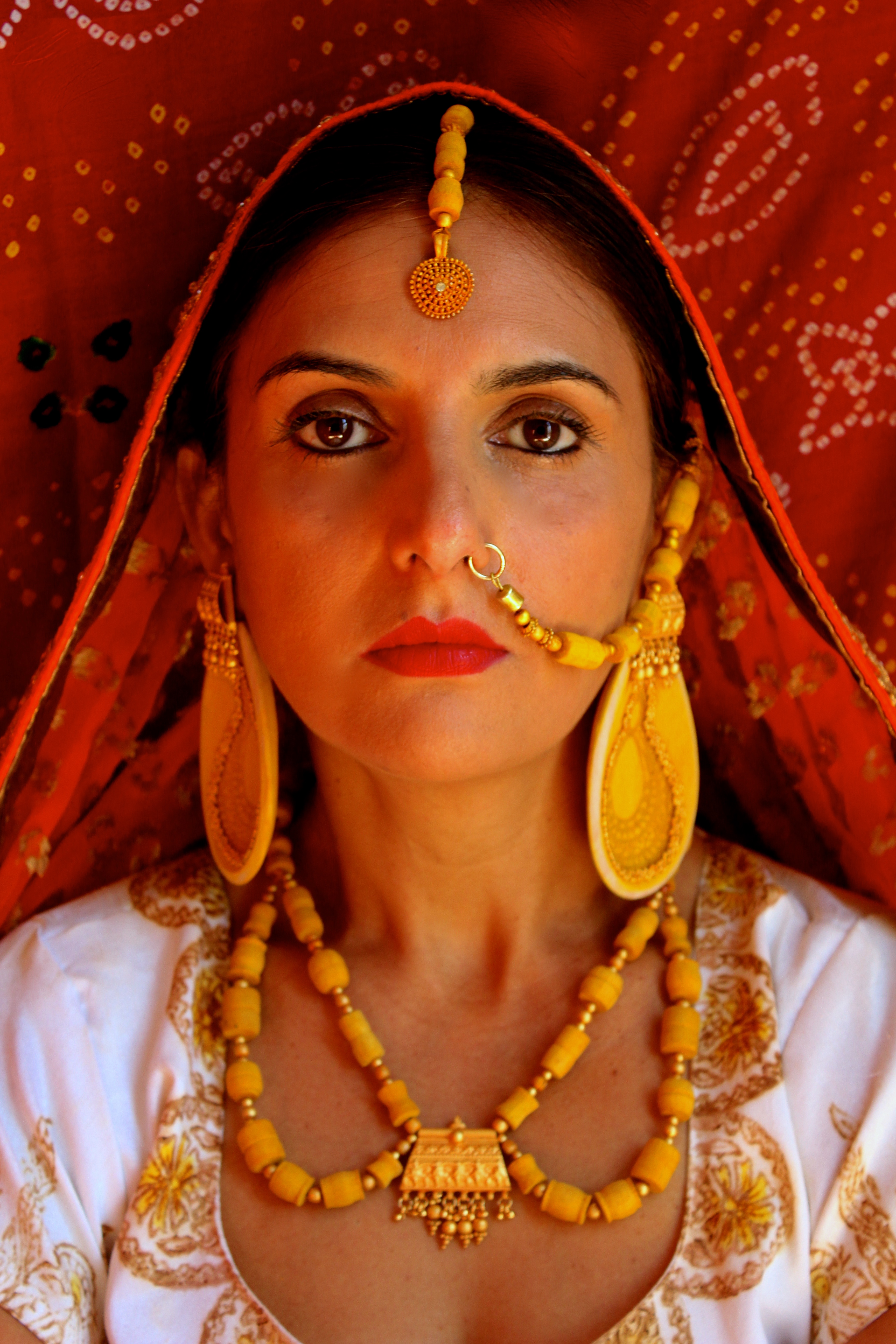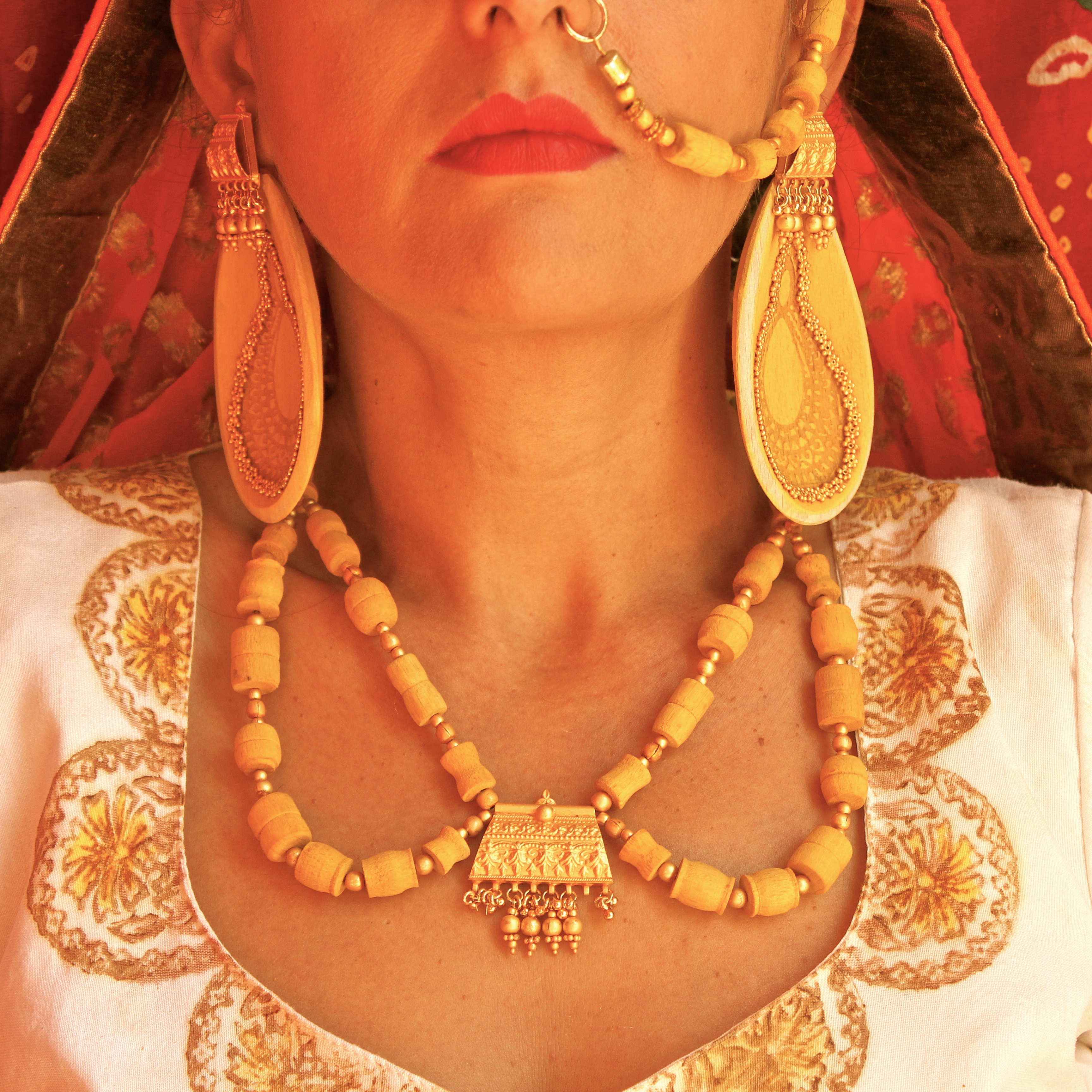 Wooden spoons, Turmeric, Recycled Indian Jewellery, Recycled jewellery findings, Henna (Cotton blouse)